uPVC Bi-fold doors are a popular choice for many different requirements. They vary from ordinary doors in that they fold in on themselves, saving space. They are a fantastic choice for households with limited space since they take up less open or closed space. uPVC bi-fold doors are also ideal for houses with a high traffic volume since they allow for easy passage.
uPVC bi-fold doors come in various designs and colors, making it simple to choose the ideal match for your house. Additionally, they are an economical solution, making them an excellent choice for many homeowners.
At Bi-Fold doors Southampton, we only choose the best materials that are durable and last for many years. Our uPVC bi-fold doors are an excellent way to enhance the appearance and utility of your house, and they will bring years of pleasure.
The uPVC bi-folding doors we provide may be customized in various designs and colors, ensuring that you will always find the ideal door for your house. Whether you prefer a conventional premade configuration or a unique design, we can meet all of your requirements and guarantee they are installed to the appropriate quality.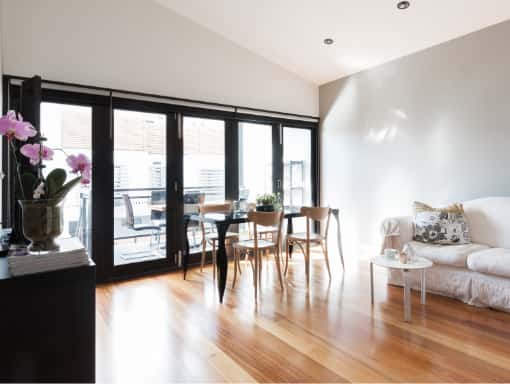 Bi-Fold UPVC Patio Doors
If you are considering bi-folding uPVC patio doors, you are probably looking for the ultimate convenience, style, and value.  Bi-Fold doors Southampton offer all of these benefits while still ensuring that your home remains safe, secure and warm throughout the year.
Bi-Fold Doors are usually made from high-quality materials, including special multi-chamber sealed units with toughened or laminated glass, which help to minimise heat loss while also protecting your home from the elements. They are incredibly sophisticated in design, which significantly enhances their security, and energy efficiency while ensuring that they meet the demands of modern living perfectly. uPVC Bi-folding patio doors are usually made from robust and low maintenance materials such as which means they will maintain their good looks for years to come.
Bi-Fold Doors are a popular choice amongst customers, offering a stylish appearance and impressive functionality unlike any other type of door. They can be operated manually or with built-in electric motors, which offer convenience and means they can be used almost anywhere. 
Bi-folding patio doors are popular with customers who want to enjoy the additional benefits for their homes and are designed as stylish and functional doors. They allow the maximum amount of light into the property and can help to maximise your home's natural beauty and add a completely different dimension to the style and class. Bi-Folding Patio doors are available in a range of sizes and styles to allow you to create an environment that is perfect for you and your home.
How good are uPVC Bi-Folding doors?
uPVC bi-folding doors are an excellent choice for any homeowner. They are incredibly secure, hardwearing. They come in various styles that incorporate security features such as multi-point locking systems and toughened glass, making them great for the family home.
uPVC is an excellent substance because it is very similar to wood but more durable and easier to maintain. The colour also doesn't fade over time like paint or wood, which means the uPVC will keep its natural look for longer.
The strength of uPVC makes it perfect for use as bi-folding doors because the panels are safe and very strong. The panes can be made of toughened glass which is brilliant if you have pets or children who aren't careful around windows and doors.
Having a uPVC bi-folding door installed not only looks great, but they will also suit most buildings. So whether you're looking to install them into the home or as an entranceway for a commercial building, all-in-all, uPVC bi-folding doors are a fantastic option. We also offer bespoke made to measure bi-folding doors if you want something a little more unique.
Slimline uPVC Bi-Folding Doors
uPVC bi-folding slimline doors are an excellent addition to any home. Slimline doors are exactly as they sound, Slim! They help open up your home without taking too much space and boast an incredibly slim line appearance which means you don't have to sacrifice the beautiful look of your home for light and air. 
Slimline doors are also lightweight and easy to use, they can be used in all applications, including Kitchens, Living Rooms, Bedrooms and Conservatories. Slimline Bi-folding doors give you an attractive window alternative; and are perfect for patios and home extensions. They are thermally efficient which means minimal heat loss in winter, helping to keep your house at a comfortable temperature. Slimline Bi-folding doors also help keep your home cool in the warmer weather and are often used in bedrooms and living rooms as they add another dimension to any room. Whilst minimising the space required.
Bi-Folding Doors near me
 Bi-Fold Doors Southampton are your local go-to contractor for all your concertina door needs. If you searched for 'Bi-Folding Door Installation Near Me 'and our site showed up, then we cover your area. Please get in contact today so that we can discuss all of your needs.